Ways to maintain your senior's independence, during National Senior Independence Month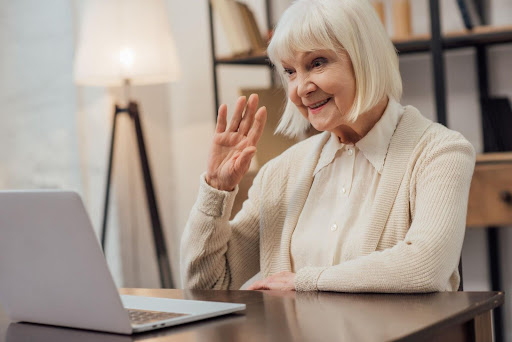 As our senior loved ones age, most hope they can do so within the comfort of their own homes. They want to be in the home they've made, surrounded by their favorite things and people. A recent survey found that more than 90 percent of people over age 65 want to age in place. Though it can be difficult, especially when our favorite seniors start declining physically and mentally, it is quite possible, especially with some help. Aging at home also can be beneficial for seniors, who view independence as giving them a higher quality of life and purpose in life. In honor of National Senior Independence Month, here are a few ideas for helping your seniors maintain that independence.
Home Modifications
As your senior loved ones age, go through their home with them carefully. Ensuring they are living in a safe environment, will help them maintain their independence longer. Look for any hazards, such as cords they might trip over, or area loose rugs that could cause them to fall. Help them place whatever they might need within reach. Bring up often-used items from the basement, so they do not need to go downstairs more than necessary. Go through their cabinets, and move the items they use the most often within reach, so they don't need to stretch, or worse yet, stand on a chair to reach their favorite mixer. Have phones within reach of your seniors. If they no longer have a landline, make sure you have chargers in several rooms, so they can always keep their cell phone charged.
Making some more significant modifications might also be necessary to help your senior loved one maintain their independence. Look at adding grab bars near the toilet and in the shower to help them be more stable. A higher toilet can make a huge difference for seniors who have trouble getting up and down with aching knees. Ensure your senior has stable railing near all of their stairs, including outside of their home.
Turn to Technology
Just because your senior is living independently, doesn't mean you can't keep an eye on them. There are so many new technological advances that allow loved ones to keep track of their seniors more to ensure they are safe. Teach your senior how to video call via FaceTime or Zoom, so you can get eyes on them every day or once a week, whichever makes you most comfortable. Teach them how to use grocery delivery services or food delivery apps, so they don't need to head out into harsh New England winters for food, and to help ensure they do have enough sustenance in the house.
There is technology that will allow you to keep an even closer eye on your seniors. For example, alarm.com has a program that puts sensors into your senior loved one's home, which can help track their movements and detect abnormalities each day. For example, if they haven't opened their medicine cabinet to take their bills, you can get an alert. If they haven't left their bedroom by noon, you can be notified.
Look into what technology will make your senior's life easier, and what advances can help give you peace of mind as they live independently.
Hire a Caregiver
While your senior chooses to age in their own home independently, it doesn't mean they can't get help. Home care agencies, such as One Solution Home Care, have compassionate caregivers on staff that can help your senior as much as or little as they need. If they simply need help getting dressed and ready in the morning, a home care worker can help with personal care. If they need a little more help, home care workers can also do light house work, remind your senior to take medications and help with light meal prep. Home care agencies also have specialists that can help with fall prevention, dementia care, post-hospital care and more. They also can provide companionship care, so that your senior loved one has someone to talk to and does not get lonely. Having a home care worker come a few hours a day, or a few times a week, cna help your senior loved one age in place and maintain some of their independence, while also giving you peace of mind that they are well taken care of and safe.
One Solution Home Care Can Help
If you are looking for someone to help your seniors live independently, One Solution Home Care can help. Our caregivers can help ensure they are well cared for and safe in their own homes while you are away. Whatever your needs are, we will try to help match them with compassionate, professional caregivers.
One Solution Home Care helps people in Massachusetts and Rhode Island live full, independent, safe and dignified lives within the comfort of their own homes. If you are ready to talk about hiring an in home caregiver, we are available to answer any questions you might have. Fill out our online form or give us a call at (508) 617-8233.