Thanksgiving Fun With Your Senior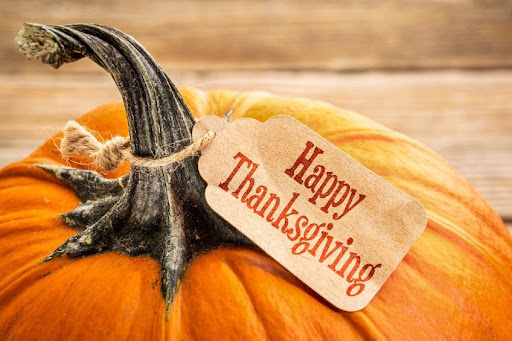 Just because your senior loved ones are aging, doesn't mean they can't be a part of the fun this Thanksgiving. Even if they are declining physically and/or mentally, it is important to include them in the season's festivities, at least in some way, even if it's modified. During the holidays many seniors can feel down or depressed. They often feel bad that they can't host events like they used to. They are missing loved ones that have passed. And they often feel lonely. As you prepare for the upcoming holidays, take this into consideration. Make sure you include them in your plans, and come up with ways for Thanksgiving fun with your senior loved one.
Plan the Menu Together
Just because they aren't the ones making the Thanksgiving feast this year, doesn't mean they can't help prepare for it with you. Sit down together and create a shopping list. Ask them to tell you what foods make Thanksgiving for them, and be sure to put that on the menu and on the shopping list. Even if you're making your own twist on Thanksgiving this year, having some of the classics they love is a great nod to meaningful Thanksgivings of the past. As you're prepping, also take into consideration any dietary needs they may have this year, and ask if they will need any modifications to the traditional dishes.
Let Them Help Prepare for the Big Day
It takes a lot of preparation to host a big family gathering. Ask them for advice on how they planned theirs in the past, and have them help you prepare. They will love to give you advice, and see you incorporate some of their traditions into your gathering. As you're preparing, give them jobs to do so they are included in the process. They can help you plan out the dishes to use, the place settings and the decorations. Your senior can write out place cards, or arrange flowers while sitting comfortably. From their favorite chair, they can stuff napkins into rings, fill the salt and pepper shakers and check things off of your list as you complete them. They can even read your younger kids a story to keep them occupied for a few minutes while you get some of your tasks done.
Listen To Their Stories
Have your senior loved one tell you stories about Thanksgivings from the past. What food did they eat with their family when they were a child? Did their family have a pick-up football game in the backyard every year? What traditions did they have that they still do today, and that you are now continuing? Ask them what they are most thankful for this year, and make sure you listen. Their answers can help shape the things you do together in the new year.
Write or Say What You're Thankful For
If it's your first year taking over the hosting duties, start a thankful journal. Have everyone in attendance write down something, or many things, that they are thankful for. Continue the tradition year after year, so you can look back and see what everyone said and how it has changed. Make sure your senior writes down their thoughts, and let him or her have the first page of the book, showing the passing of the baton from their gatherings to yours. You also can have everyone go around the table saying what they are thankful for this year. Make sure you mention your senior in your list, and that they take a turn saying what they are thankful for.
Pick A Strategic Spot
As you're planning where to seat everyone this year, make sure you choose a good spot for your senior. Don't stick them in a corner, where they might feel left out. Put them in the center of the room and of the table, so that they are a part of the action and can hear everyone around them. Choose people to sit next to them that they haven't seen in a while so they catch up and have a great conversation. Find someone for them to sit next to that will feel comfortable talking to them, and including them in the conversation.
One Solution Home Care Can Help
If you are looking for someone to help your seniors this Thanksgiving season, and every season of their life, One Solution Home Care can help. Our caregivers can help ensure they are safe in their own homes, and provide fall prevention services. Whatever your needs are, we will try to help match them with compassionate, professional caregivers.
One Solution Home Care helps people in Massachusetts and Rhode Island live full, independent, safe and dignified lives within the comfort of their own homes. If you are ready to talk about hiring an in-home caregiver, we are available to answer any questions you might have. Fill out our online form or give us a call at (508) 617-8233.