Fall Fun With Your Senior Loved Ones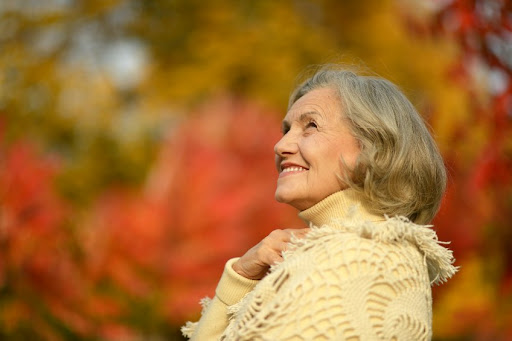 You're in the prime spot for fall fun with your senior loved one this year. After all, this area is where people travel to each fall to see the vibrant colors on the trees. New England is the place to be.
But as our senior loved ones age, we often have to modify how we celebrate the seasons with them.
When they were younger, they may have loved hiking up to the highest lookout spot to see the plethora of colors. But today, a scenic drive may be all they have energy for. In their younger days,they may have painted their entire body in their school colors and cheered the loudest in the stands for football games. Today, their cheers may need to be in the comfort of their own home.
However, just because their abilities have changed, doesn't mean there isn't plenty of fall fun to be had.
You know your senior best. Talk to them and find out what they'd like to do this fall, and help plan fun so that they can continue to enjoy the wonderful season.
Get Outside
If at all possible, get your senior out of the house this fall to immerse them in the wonders of the season – especially before winter comes and makes it more difficult to get out. Find out when the fall colors are expected to be at their peak, and make a day of it, or even just an hour or two of it.
If he or she can manage light hiking or a short walk, even with some assistance, get them out of the car and let them feel the crisp air on their face and the smells of autumn around them. If they can't maneuver that well, take them on a scenic drive. The number of scenic drives, both popular and less traveled, are endless throughout New England. Find a drive where you can put the car to the side at a scenic overlook. Get them out of the car for a little bit to look around, or even just roll down the window and open the door so they can take it all in. Grab a falling leaf or two, or a pile from the ground, and bring some home as a souvenir. They can help spruce up the house for the season – either by pressing them in between wax paper, or sitting in a clear bowl with other decorations.
Fall Favorites
Find out some of your senior loved one's fall favorites. Apart from the majestic beauty outside, do they like to hit up the fall markets? Throughout New England, you can pretty much find fall markets and festivals each weekend, and sometimes more than one in each town. Search out one that is best for your senior's abilities. Is there a drop off point so they don't have to walk too far? Is the market path smooth and paved, or is it rugged?
When you're there, are the pumpkins already picked for you, or do you have to trudge out to a field to get them? You know what your senior's abilities are. Find one that they can maneuver easily, so that trouble getting around doesn't spoil their fun. If they can't visit a fall festival at all, go grab some of the fun for them and bring it back home. Pick up some gourds and pumpkins, and deck out their home for fall. Grab some baked goodies such as apple crisps and apple turnovers, and help them savor the sweetness of fall with all of their senses. Pick out some fall produce, such as fresh squash and apples, and bring some home to cook up together. Get some fresh tomatoes and make a big pot of chili for them to enjoy on a cold night, and make sure to cook enough so they have leftovers.
We Can Help
If you are looking for someone to help your seniors enjoy the fall season, and every season, One Solution Home Care can help. Our caregivers can provide companion care so your seniors have someone to celebrate the season with, or they can help them with personal care so they are ready for an outing out of the house. Whatever your needs are, we will try to help match them with compassionate, professional caregivers.
One Solution Home Care helps people in Massachusetts and Rhode Island live full, independent, safe and dignified lives within the comfort of their own homes. If you are ready to talk about hiring an in home caregiver, we are available to answer any questions you might have. Fill out our online form or give us a call at (508) 617-8233.