Making the home safe for your senior loved one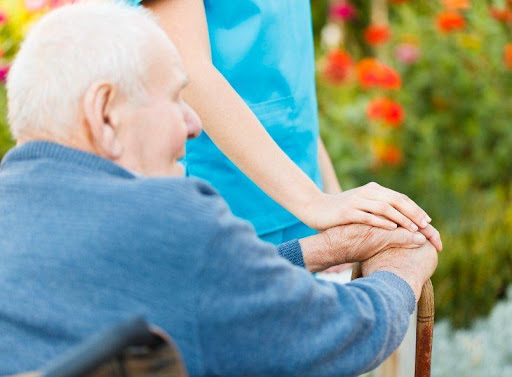 Aging in their own home can be so comforting for our senior loved ones. Being in the place they know, and love, can help them feel secure in a time when so many other things are changing for them. But as our senior loved ones age, their favorite place can also begin to pose a danger to their safety. Rugs can become tripping hazards; bathrooms are prime locations for slipping.
It is important to ensure that when our senior loved ones stay in their homes, we help make sure those homes are safe for them. More than 75 percent of adults aged 50 and older want to stay in their current homes as long as possible, according to a study by AARP. However, a U.S. Census survey found that less than 10 percent of homes are aging ready, which means they have a step-free entry, a first-floor bathroom and bedroom, and at least one bathroom accessibility feature, such as a grab bar or shower seat.
There are many simple steps you can take to make sure your loved one's home is safe for them.
Falls Are Foes
For our seniors, falling is one of the biggest hazards they face within their own homes. They often feel as if they can navigate their home like they've always down, and plow ahead into rooms that pose hazards that never bothered them before. Each year falls cause millions of injuries and 32,000 deaths according to the Centers for Disease Control and Prevention. There are easy and inexpensive ways to avoid these hazards.
A big area of concern is a change in floor surfaces – for example going from a wood floor to carpet in a home. Throw rugs also are a concern, because walkers, canes and even shuffling feet can get caught on them. Adding some orange tape to the floor, as a reminder of the dangers can help. Even going as far as removing all area rugs is often necessary to ensure safety. Electric cords also can pose a danger. There are various lighting options you can choose to help minimize cords throughout the house, including plug in sensors that will light lamps when seniors walk into a room.
Make Some Minor Modifications for Safety
While it may seem like an easy task for you to step in and out of the shower, or to balance on the toilet, it can pose a safety risk for our seniors. Modifications such as adding grab bars near the toilet, and in the shower can be necessary as our seniors age. Applying non-slip adhesives is also an option. Many of these changes you can do yourself. However, if you aren't handy, it can cost around $500 for an outside contractor to add in grab bars, but the change will add so much more peace of mind for you and your senior loved one.
Watch Out for Your Furry Friend
While pets can bring so many comforts to our seniors, as they age, they also can pose hazards.
Experts recommend having a secure area for your pet, so they don't pose a tripping hazard as you're walking about the house. They also recommend getting help with your furry friend. Sometimes even during winter, with icy and snowy conditions on the ground, seniors feel compelled to bring Fido outside for his daily walks. As they age, it is time to get help taking the dog out for exercise and bathroom breaks.
Major Changes
If your senior is determined to stay in the family home, and it just isn't conducive for them getting around with a walker or wheelchair, there are companies that specialize in extensive modifications, such as widening doorways and adding ramps. If you are looking to do such modifications, check out a contractor designated by the National Association of Homebuilders as certified CAPS – Certified Aging in Place Specialist. The builders' industry created the designation to help give families peace of mind that they are working with a contractor who is knowledgeable about modifying homes for the needs of seniors.
Seek Outside Help
If you think you need help ensuring your senior's safety, many home care agencies offer services that will help your senior stay safe within their home. From fall prevention services to helping transfer them from their bed to a chair, trained caregivers can help with what you need. There are experts that can help with bathroom and toileting assistance, showering, personal care and more. These workers can come in as often or as little as you need to help with your senior's needs. They can help with small tasks for a couple hours at a time, or they can stay the entire day. It is important for you to decide what your loved one needs help with, and then find a qualified agency that can ensure their safety within their own home.
We Can Help
If you are looking for an extra layer of safety for your senior loved one, One Solution Home Care can help. One Solution Home Care helps people in Massachusetts and Rhode Island live full, independent, safe and dignified lives within the comfort of their own homes. If you are ready to talk about hiring an in-home caregiver, we are available to answer any questions you might have. Fill out our online form or give us a call at (508) 617-8233.