Developing Relationships Between the In-Home Caregiver and the Client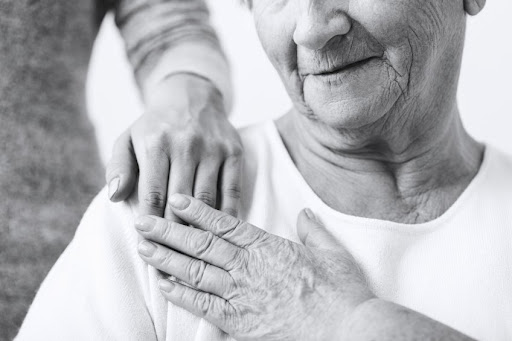 A relationship between an in-home caregiver and the client is a unique bond. Caregivers play an integral role in the lives of the people they help on a daily basis. The caregiver helps their client safely stay in the comfort of the home they know and love. They help them maintain some of their independence and individuality. While the training and professional qualifications of an in-home caregiver are important, just as important is how well they are matched with their client.
Developing the Relationship
It is important to outline the relationship from the beginning. In-home caregivers are tasked with many different duties, and those can change from client to client. It is important for the client and his or her family to spell out upfront what it is they will need help with, and what boundaries they expect. The specific tasks should be outlined, and how they should be performed is essential to know as well. The caregiver needs to take into consideration the wishes of the client and their family, as well as the recommendations of medical professionals.
Patience is Key
As much as you try to set out your expectations prior to the caregiver starting in your home, there still will be a learning curve. A caregiver might not do a task the exact same way a client has done it for years. That is ok. The two can communicate on how things should happen. If the caregiver does the task but does it a little differently, that is ok. If the caregiver still is trying to learn the ins and outs of the home, patience is key. Patience, however, goes both ways. The caregiver needs to understand that having someone in the home to help with tasks that the client did herself for years, might be difficult for her. The client might be struggling with giving up some of her independence and the caregiver needs to understand that.
Trust
It is important for clients to place trust in their caregivers. Hiring a reputable home care company, such as One Solution Home Care, which opened its doors in Swansea in 2012, is essential. For many caregivers, helping local seniors is their passion. At first, it might be hard to trust a new person coming into your home. You might want to question what they do, and why they are doing it a specific way. But placing your trust in them, and realizing they are there to care for you compassionately and safely, helps lead to a trusting relationship that goes both ways. Often, over time, caregivers become more like another member of the family. The clients are excited to see them come into their homes each day, with trust in faith in them as the basis for the relationship.
Listen to One Another
Talking things out is important. If there is an issue, air it out immediately. If you love something your caregiver is doing, let them know that too so they can continue. Positive reinforcement is great for developing a relationship with your caregiver. It is important to get to know each other. Compassionate caregivers will try to find out what their client's likes and dislikes are. Clients will understand when caregivers do things a certain way, that it is for their safety and benefit.
The Partnership You Need
One Solution Home Care helps people in Massachusetts and Rhode Island live full, independent, dignified lives within the comfort of their own homes. If you are ready to talk about hiring an in-home caregiver, we are available to answer any questions you might have. Fill out our online form or give us a call at (508) 617-8233.