How Do You Know if an In-Home Caregiver is Right for You?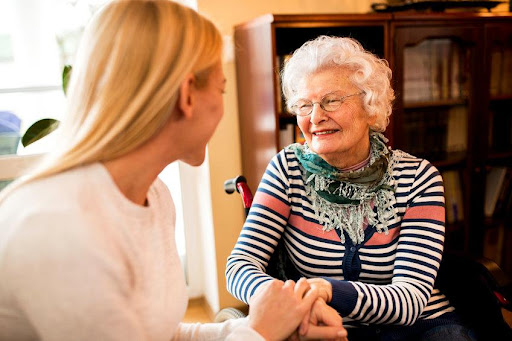 As you consider hiring an in-home caregiver, it is important to know what home care workers can offer you. Ensuring that they can meet all your needs professionally and compassionately is important.
In-home caregivers work one-on-one with seniors to ensure they can live safely in the comfort of their homes. In-home caregivers can offer peace of mind, a helping hand, and a compassionate heart.
Services
At One Solution Home Care, we offer a variety of services to the community. We offer both personal care services and companionship care. These services are tailored specifically to each client and offer peace of mind for both the client and their loved ones.
Personal Care/CNA Services
Our personal care services include CNAs and PCAs that provide hands-on assistance to seniors for all their ADLs. Some of these services include:
Personal care
Shower, bathing, and dressing assistance
Oral Care
Nail care
Alzheimer's and Dementia care
Bathroom and toileting assistance
Hospice care
Transferring from the bed to a chair
Medication reminders
Companionship Care
Our comprehensive companionship care program offers help with routine chores and activities for clients who do not need hands-on assistance. Some of the tasks we help with include:
Light housekeeping
Organizing
Running Errands
Pet Care
Playing board games
Laundry
Cooking
Grocery Shopping
Meeting Your Needs
Before hiring an in-home caregiver, we will meet with you to assess all your needs and develop a detailed plan specifically for you or your loved one. We offer morning, evening, weekends and overnight shifts. When we hire a Caregiver, we ensure that they have your best interests in mind. We will match a Caregiver to your specific needs.
Our Caregivers
Our caregivers are some of the most compassionate, good-hearted people who strive to ensure seniors in our communities can age safely, independently, and happily in their homes.
We evaluate our employees for honesty, work ethic, experience, and dependability.
All our employees must undergo a thorough screening before employment, including a background check and fingerprinting. We also run their driving records and require current physical and up-to-date immunizations. We only hire the best for your in-home caregivers, so as you consider using One Solution Home Care, know that you will be in the very best hands.
Your Solution
One Solution Home Care helps people in Massachusetts and Rhode Island live full, independent, dignified lives within the comfort of their own homes. If you are ready to talk about hiring an in-home caregiver, we are available to answer any questions you might have. Fill out our online form or you can give us a call at 508-617-8233 for our MA office, or 401-318-1285 for our RI office.